Free Patterns at FabShop Hop
The Latest Free Patterns: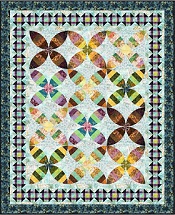 Autumn Leaves
Riley Blake Designs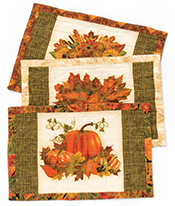 Reversible Quilted Placemat
Robert Kaufman Fabrics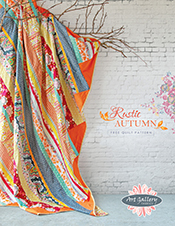 Rustic Autumn
Art Gallery Fabrics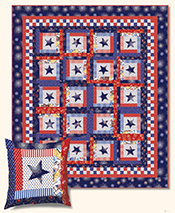 Patriotic Stars Quilt & Star Bright Pillow
P&B Textiles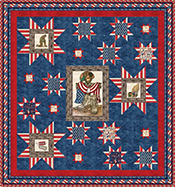 American Honor
Blank Quilting Corp.
Stars for Liberty
Benartex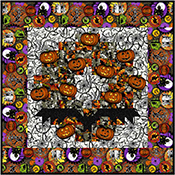 Spooky Wreath Wallhanging
In the Beginning Fabrics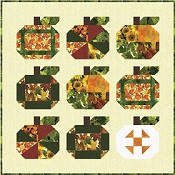 Pumpkins and Patches
Hoffman Fabrics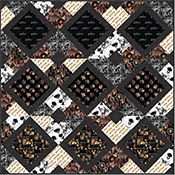 Festival Quilt
Camelot Fabrics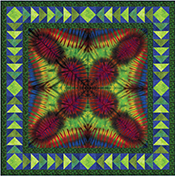 Electric Dance
Anthology Fabrics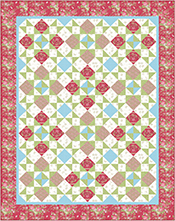 Arbor Rose
Andover Fabrics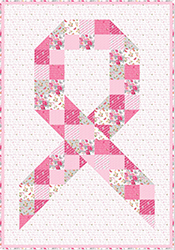 Still Chasing the Cure
Windham Fabrics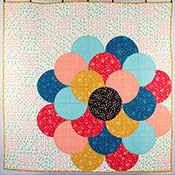 Floret Quilt
Cloud 9 Fabrics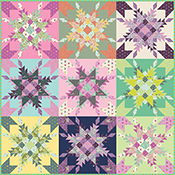 Feathered Stars
Free Spirit Fabrics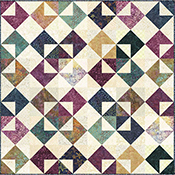 Tonga Treat Shortcake
Timeless Treasures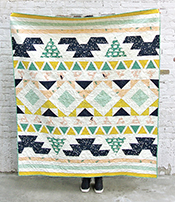 Warrior
Birch Fabrics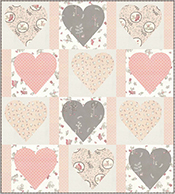 Soft Hearts
Timesless Treasures
Sweetie Pie
Riley Blake Designs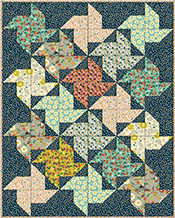 Confetti
Blend Fabrics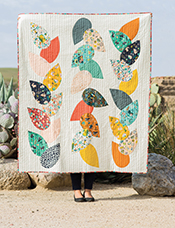 Hidden Garden
Birch Fabrics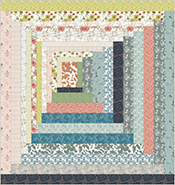 Raise the Roof
Art Gallery Fabrics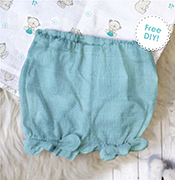 Teeny Tiny Bloomers
Camelot Fabrics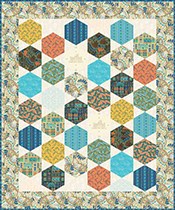 Downton Abbey
Andover Fabrics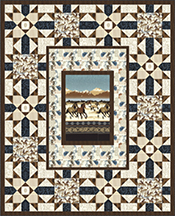 Buckaroo
Michael Miller Fabrics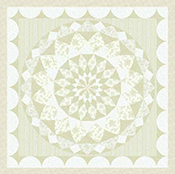 Alderidge
Andover Fabrics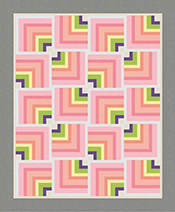 Pink Lemonade Quilt
P&B Textiles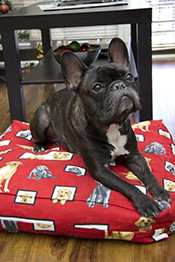 Dog Bed
Robert Kaufman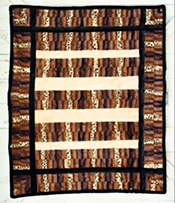 Chocolate Safari
Shannon Fabrics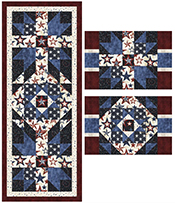 American Pride
Timeless Treasures
Drawstring Fish Bag
Cloud9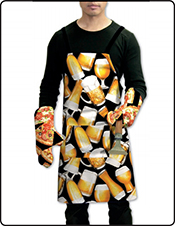 BBQ Apron
Northcott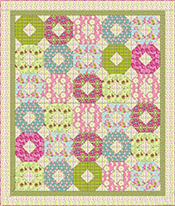 Cotton Candy
Art Gallery Fabrics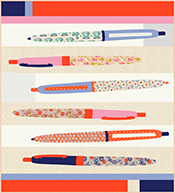 Trinket Quilt
Cotton+Steel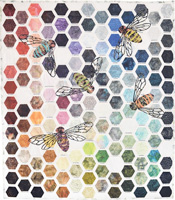 All the Buzz
Hoffman Fabrics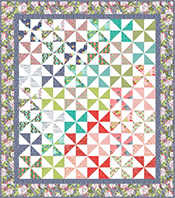 Garden Path
Riley Blake Designs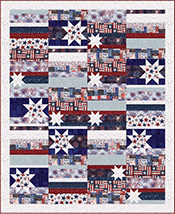 Stars and Stripes Forever
Hoffman Fabrics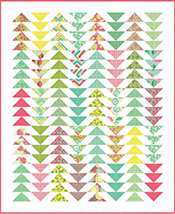 Spring House
Moda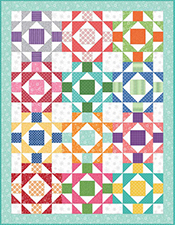 Simply Fun
Maywood Studio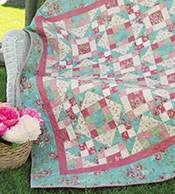 Mixed Bouquet
Maywood Studio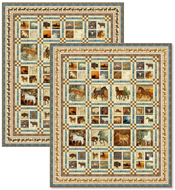 Unbridled
Quilting Treasures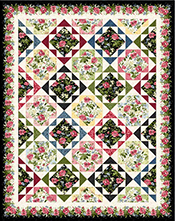 Garden Echo
Maywood Studio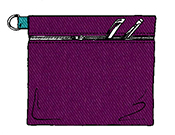 Zipper Pouch
Indygo Junction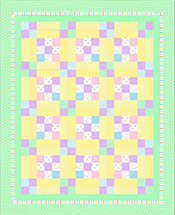 Jelly Beans
Windham Fabrics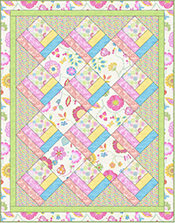 Happy Day
Paintbrush Studio Fabrics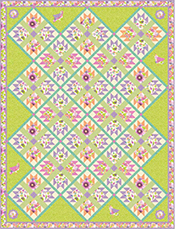 Tweet
Fabri-Quilt, Inc.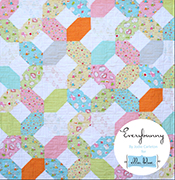 Everybunny
Ella Blue Fabrics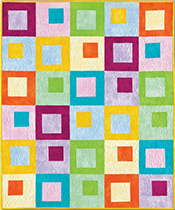 Hopscotch
P&B Textiles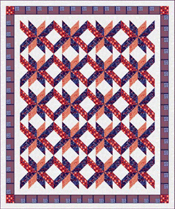 Patriotic Pride
Studio e Fabrics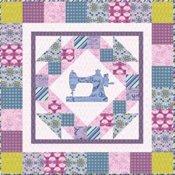 Sew It! Quilt It! Love It!
Henry Glass Fabrics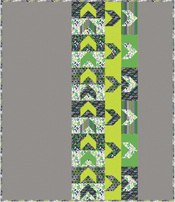 Chevron Arrows Quilt
Camelot Fabrics
Sewing Kit
Blank Quilting Corp.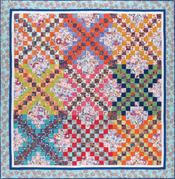 Irish Dreams
P&B Textiles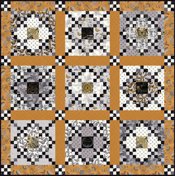 Bee Inspired
Moda
Swaddle Blanket
Shannon Fabrics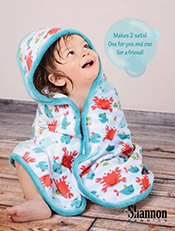 Cuddle Hooded Towel and The Little Cuddle
Shannon Fabrics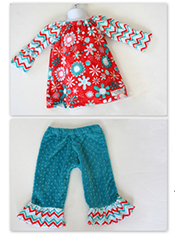 Cuddle Bouquet Peasant Dress and Ruffle Pants
Shannon Fabrics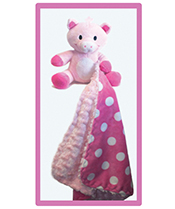 Critter Blanket
Shannon Fabrics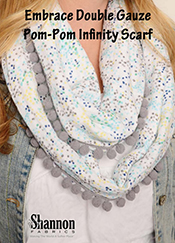 Pom-Pom Infinity Scarf
Shannon Fabrics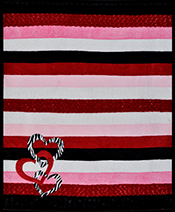 Valentine Hearts
Shannon Fabrics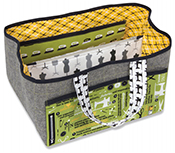 Sewing Date Traveler
Robert Kaufman Fabrics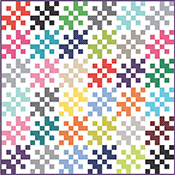 Dottie
Moda Fabrics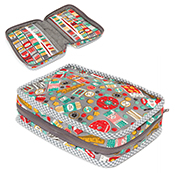 Carry Along Sewing Case
Robert Kaufman Fabrics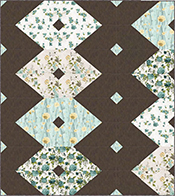 Rock and Roll
Hoffman Fabrics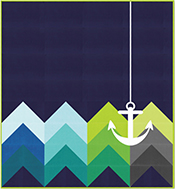 Make a Splash
Moda Fabrics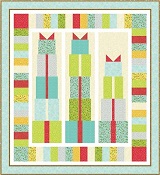 Christmas Morning
Benartex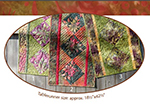 Silent Night Table Runner & Placemats
Moda Fabrics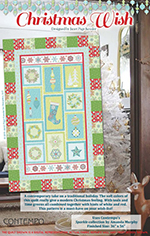 Christmas Wish
Contempo - Benartex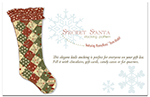 Secret Santa Stocking Pattern
Moda Fabrics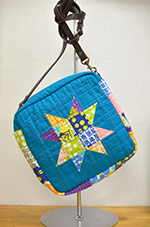 Sparkling Star Quilt Bag
Kokka Fabrics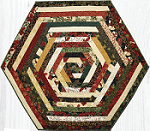 Jingle Pops - Hexagon Table Topper
Hoffman Fabrics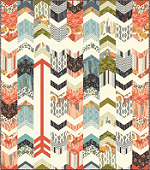 Nomad
Moda Fabrics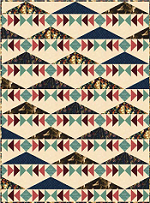 Wild Goose Chase
Hoffman Fabrics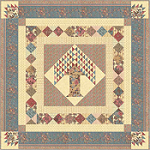 Nurture
Moda Fabrics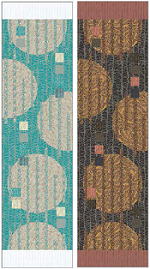 Moon Circles
Andover Fabrics
Autumn Bounty
Andover Fabrics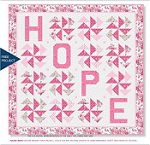 Hope
Windham Fabrics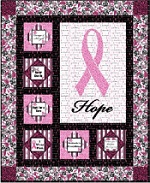 Hope
Windham Fabrics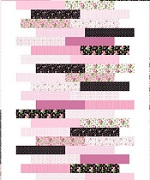 Stacks of Support
Northcott Studio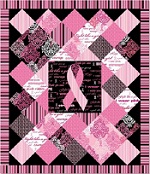 Fight Like a Girl
Windham Fabrics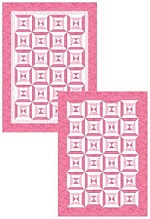 Twist and Turn
Northcott Fabrics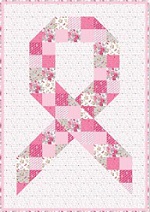 Still Chasing the Cure
Windham Fabrics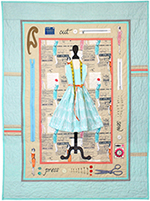 A Fashionista's Studio
Michael Miller Fabrics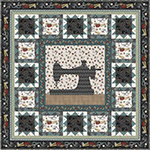 My Sewing Room - Quilt 1
Henry Glass & Co., Inc.
Hoopla Spools Quilt
In The Beginning Fabrics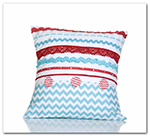 Sew Together Pillow
Riley Blake Designs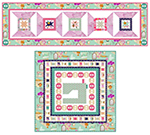 Spool Time
RJR Fabrics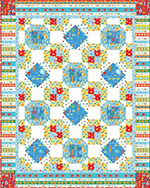 Color My World
Studioe Fabrics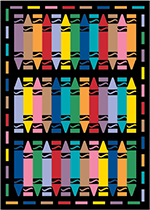 Color My World
Riley Blake Designs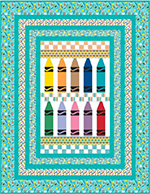 Crayon Box
Riley Blake Designs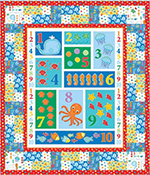 Count With Me - Quilt 1
Studioe Fabrics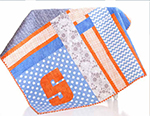 School Pride
Riley Blake Designs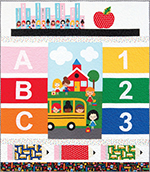 Back to School
Robert Kaufman Fabrics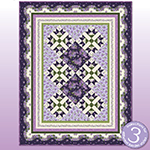 Lilac Bouquets
Maywood Studio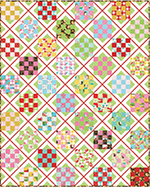 Glamping
Moda Fabrics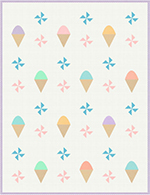 Ice Cream Social
Robert Kaufman Fabrics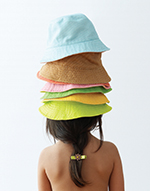 Reversible Bucket Hat
Oliver and S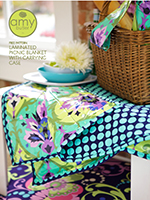 Laminated Picnic Blanket with Carrying Case
Amy Butoler Designs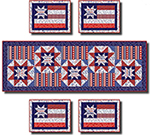 American Anthem
Studioe Fabrics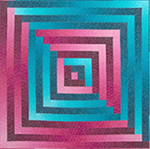 Supernova
Robert Kaufman Fabrics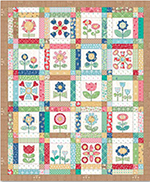 Bloom
Riley Blake Designs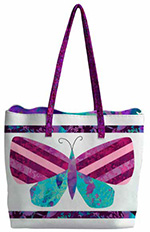 Mariposa Meadow Tote
Studioe Design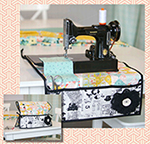 Featherweight Cover & Pad
Riley Blake Designs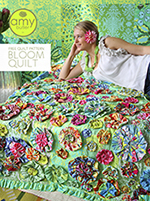 Bloom
Amy Butler Designs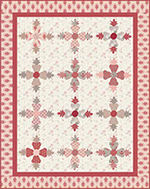 Beaujolais Roses
Penny Rose Fabrics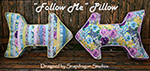 Trinkets
Andover Fabrics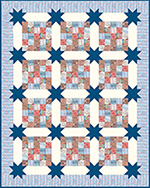 Air Mail 1930's
Clothworks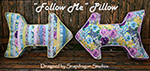 'Follow Me' Pillow
dearSTELLA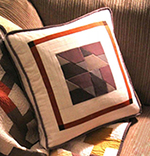 Contemporary 'Earth' Pillow
Marcus Fabrics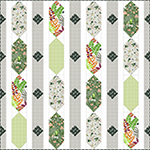 Diamond Row
dearSTELLA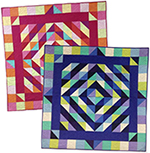 Thicketty Mountain
American Made Brand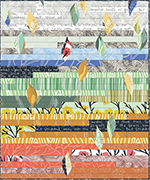 Drifting-Leaves
Paint Brush Studio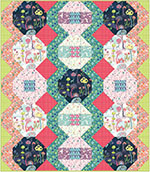 Woodland Gardens
Blend Fabrics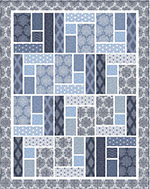 Whimsical Quilt
Camelot Fabrics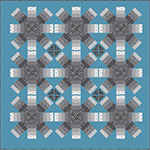 Star Bright
Andover Fabrics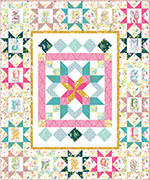 Nature Walk
Micheal Miller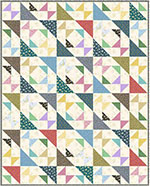 Crosses and Losses
Andover Fabrics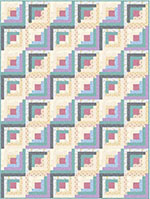 Carrie's Quilt
Andover Fabrics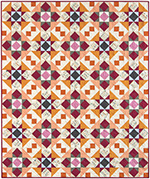 Foundry
Rober Kaufman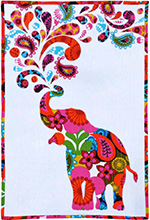 Paisley Splash
Windham Fabrics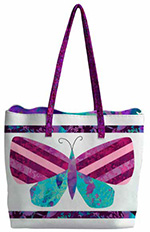 Mariposa Meadow Tote
Studio-e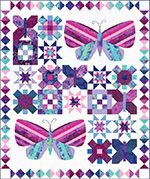 Mariposa Meadow Quilt
Studio-e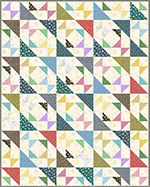 Little House on the Prairie®
Andover Fabrics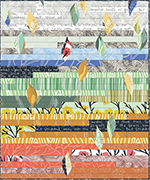 Drifting Leaves
Paintbrush Studio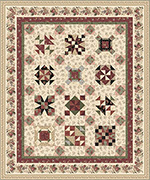 French Quartette
Maywood Studio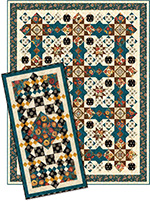 In Bloom
Quilting Treasures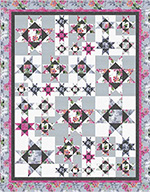 Jenny Jane
Hoffman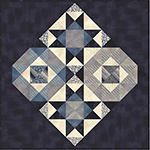 Nocturne
Moda Fabrics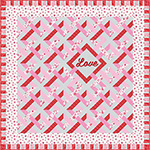 Surrounded by Love
Moda Fabrics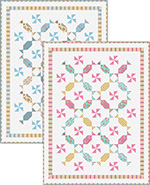 Sweet Dreams
RJR Fabrics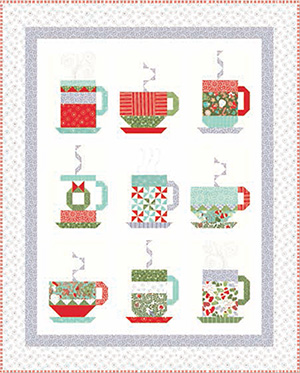 In From the Cold
Moda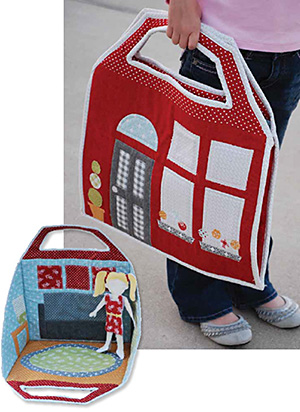 Flats House
Moda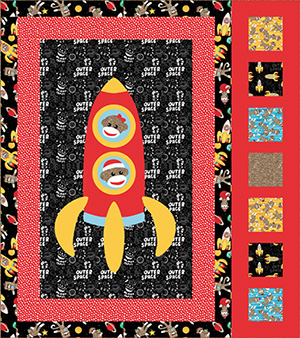 Rocket
Windham Fabrics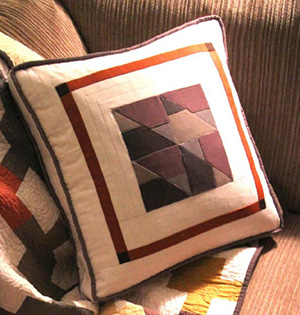 Earth Pillow
Marcus Fabrics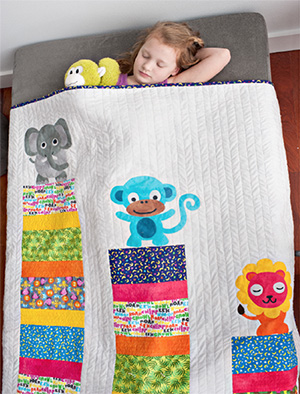 Jungle Babies
Windham Fabrics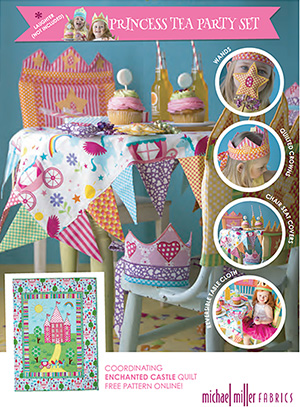 Princess Tea Party
Michael Miller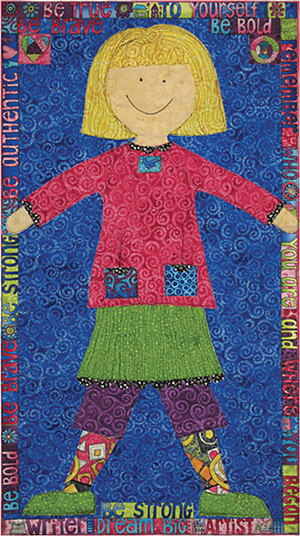 Brave Bold Girl
Hoffman California Fabrics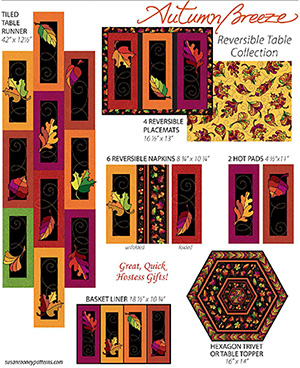 Autumn Breeze Table Collection
Benartex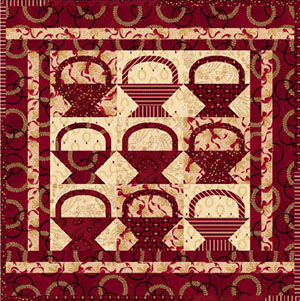 Biscuits and Jam
Henry Glass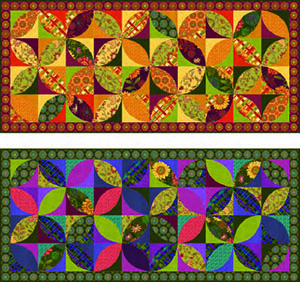 Autumn Elegance
STUDIOe Fabrics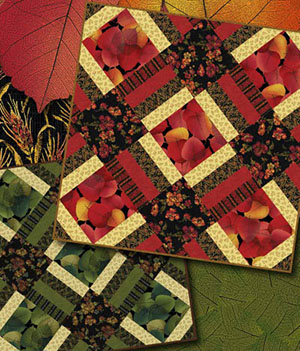 Indian Summer
Andover Fabrics

Creepy Cute
Quiltied Treasures
Sooktacular Eve
Blend Fabrics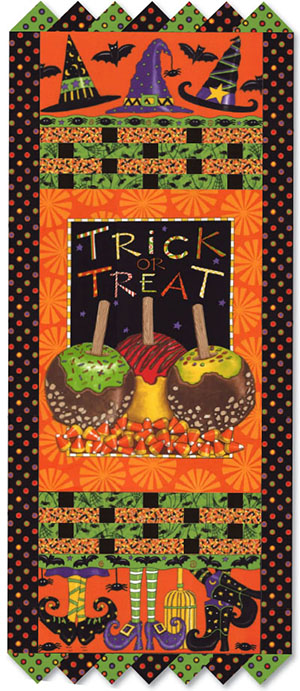 Trick or Treat
Moda Fabrics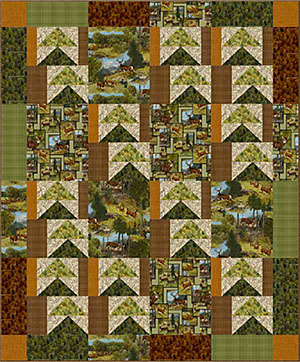 Whitetail Ridge
Quilting Treasures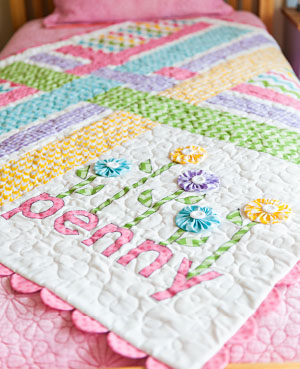 Penny's Garden
Riley Blake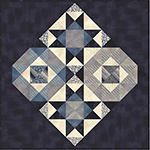 Nocturne
Moda Fabrics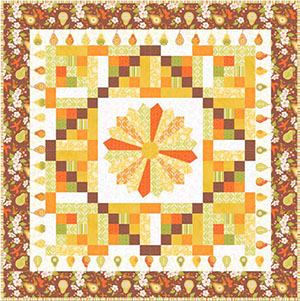 Decadent Pear
Riley Blake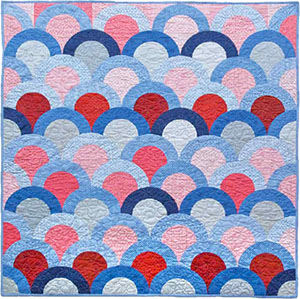 Basically Hugs
Red Rooster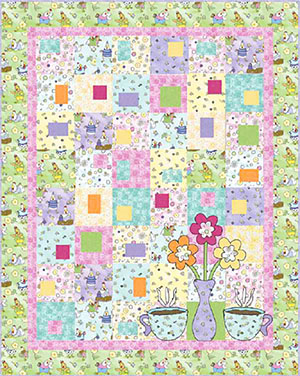 A Hen Rietta Morning
Clothworks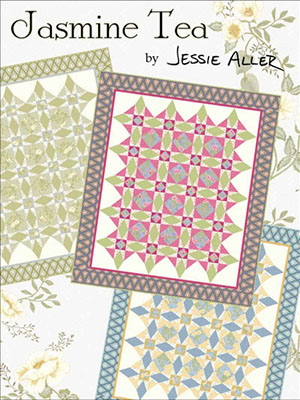 Jasmine Tea
In The Beginning Fabrics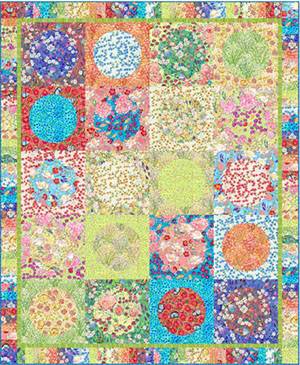 Impressionist Garden
In The Beginning Fabrics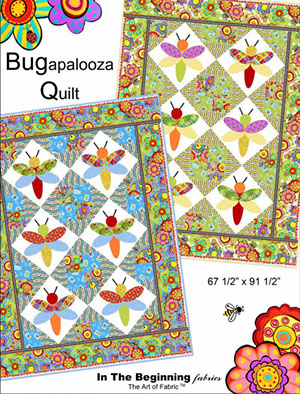 Bugapalooza
In The Beginning Fabrics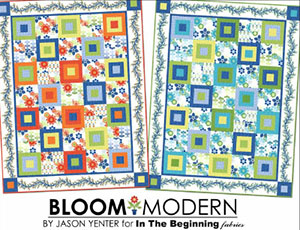 Bloom Modern
In The Beginning Fabrics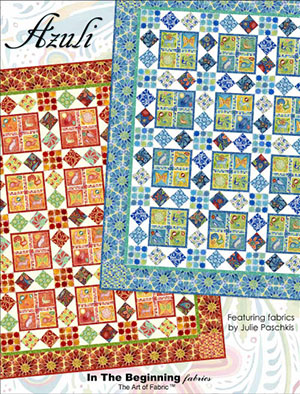 Azuli
In The Beginning Fabrics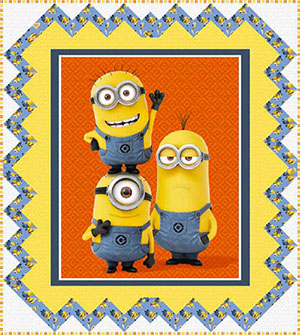 1 in a Minion
Quilting Treasures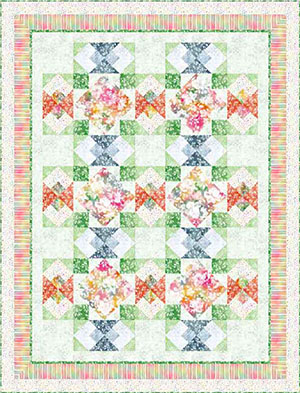 Mimosa
Quilting Treasures
Hopscotch
Quilting Treasures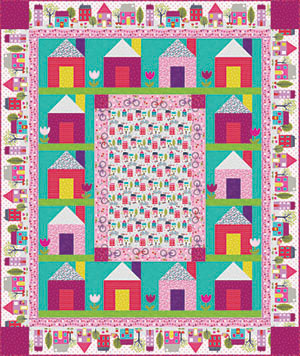 Home Sweet Home
StudioE Fabrics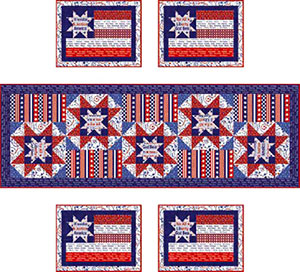 American Anthem
StudioE Fabrics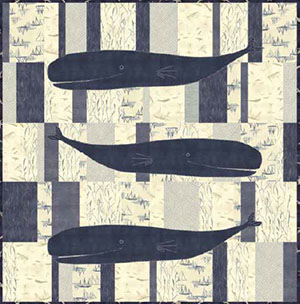 Jolly Whales
Moda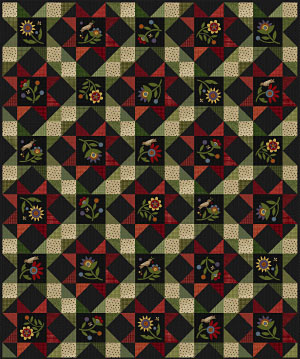 Flower Patch
Maywood Studios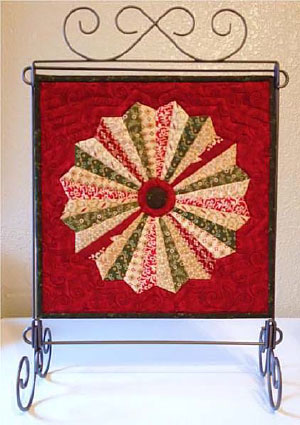 Veriegated Chrysanthemum
Marcus Fabrics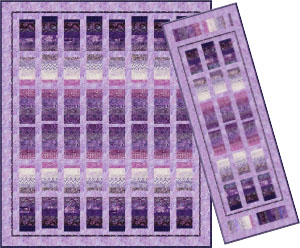 Radient Orchid
Anthology Fabrics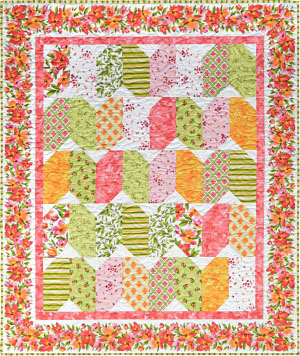 Morning Sunlight
Maywood Studios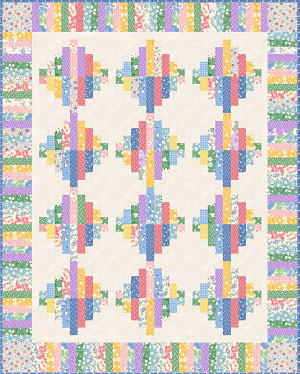 Keys to My Heart
Maywood Studios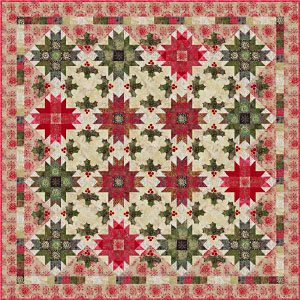 Holiday Memories
Anthology Fabrics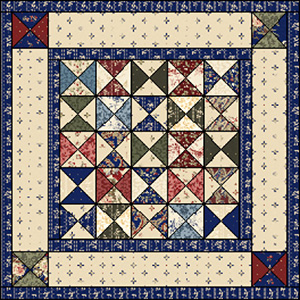 A Quarter Charmed
Maywood Studios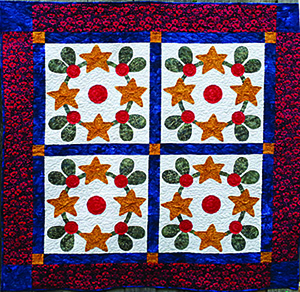 Capitol Stars
Island Batik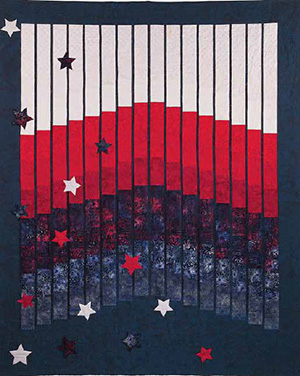 Honor
Island Batik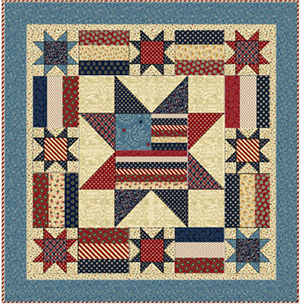 Love & Glory
Marcus Fabrics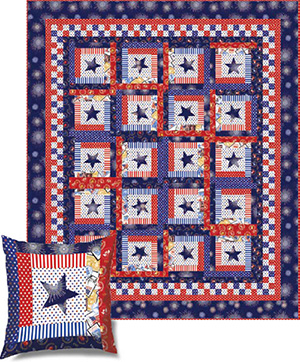 Patriotic Stars Quilt
& Star Bright Pillow
P&B Textiles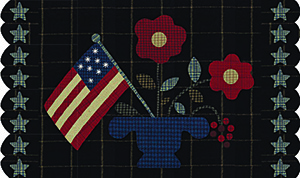 Wool Penny Rug
Moda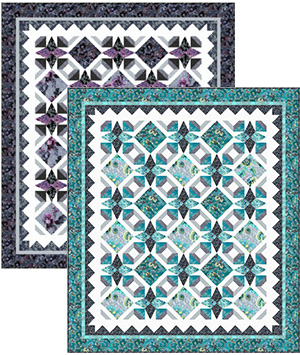 Mary May
Hoffman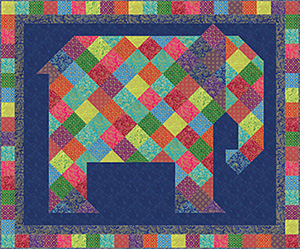 Alchemy Elephant
Hoffman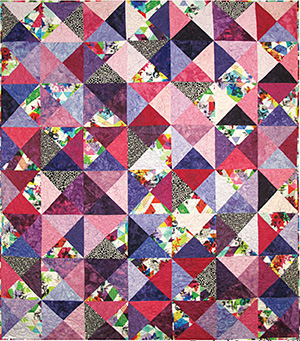 Kool Aid Crack Up
Hoffman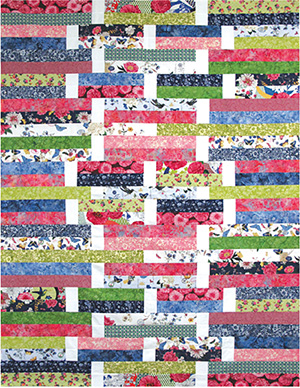 Fringe Blossoms
Hoffman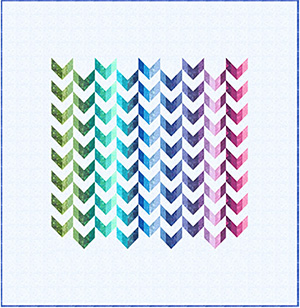 Bali Breezes
Hoffman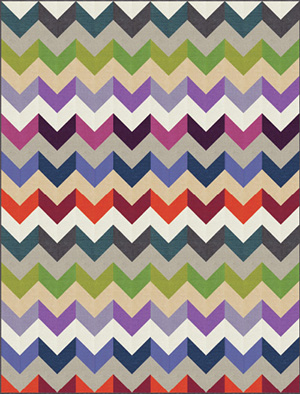 Wavelength
Studioe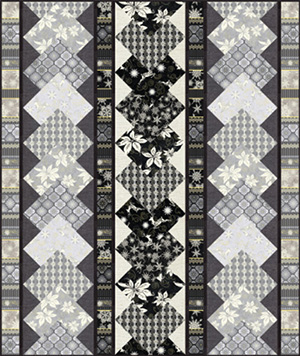 Winter Memories
Studioe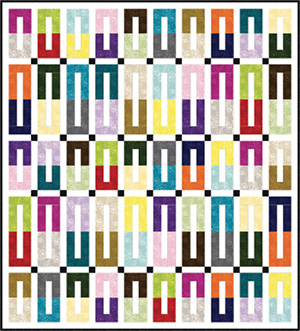 Split Level
Studioe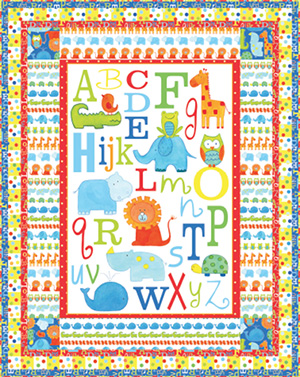 Alphabet Zoo
Studioe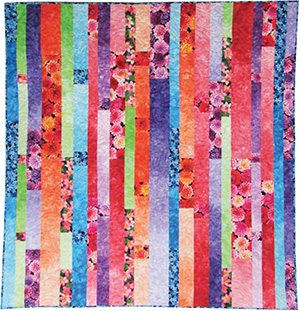 Signs of Spring
Benartex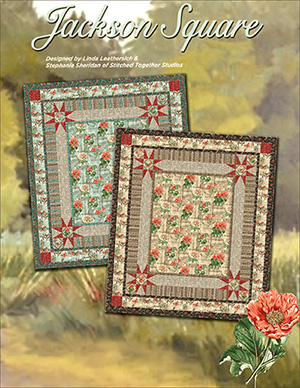 Jackson Square
Benartex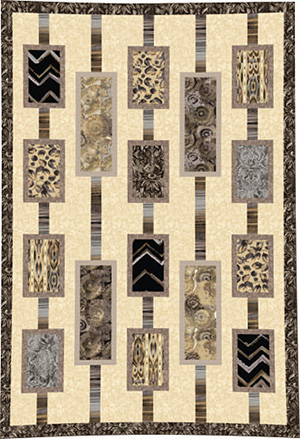 Hand Woven
Benartex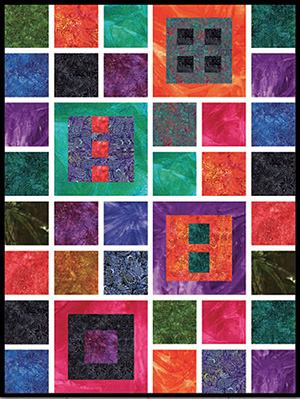 4,3,2,1...
Benartex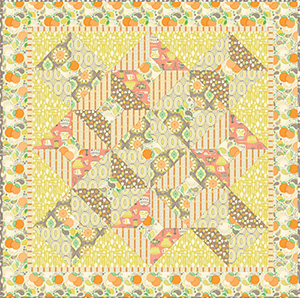 Clementine
Blend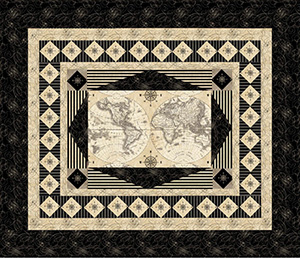 Around the World
Windham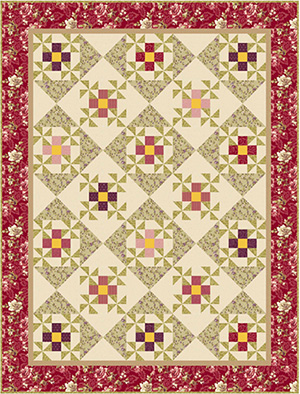 Poseys for Peyton
Windham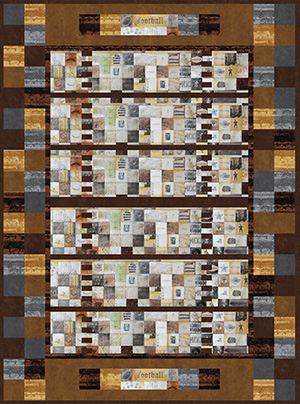 End Zone
Blend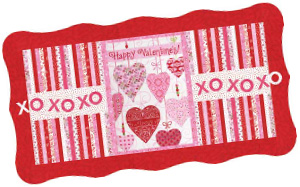 Always and Forever
Moda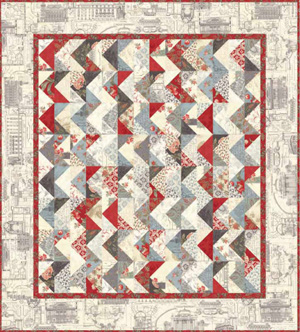 Etchings
Moda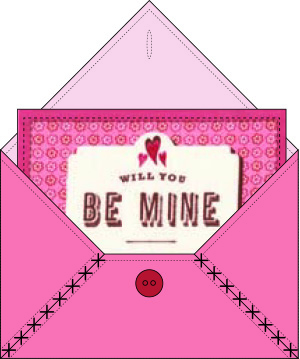 Made with Love
Moda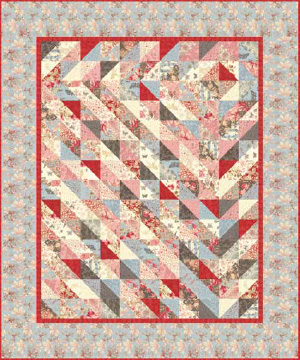 Papillon 2
Moda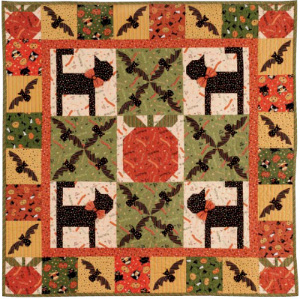 Simply Spooky
from Red Rooster Fabrics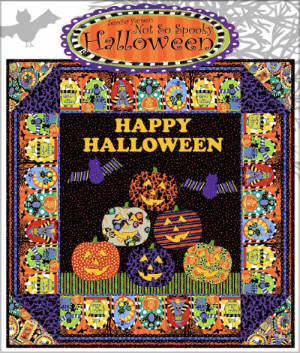 Not So Spooky Halloween
from In The Beginning Fabrics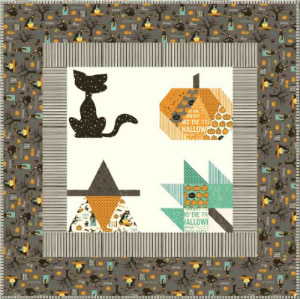 Witches Celebrate
from Riley Blake Designs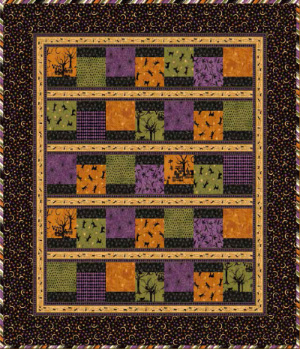 Black Cat's Path
from Maywood Studio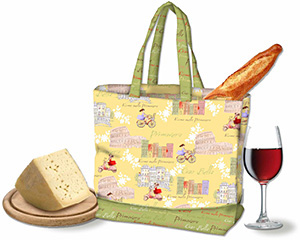 Market Tote
from Windham Fabrics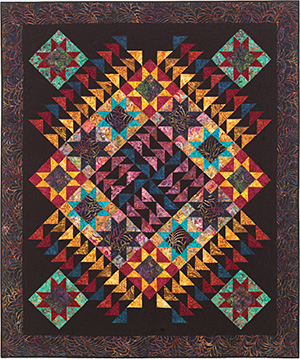 Tonga 6-Pack
from Timeless Treasures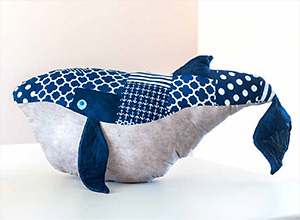 Wesley the Very Big Whale
from Moda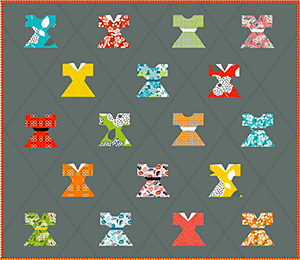 Little Dresses
from Windham Fabrics
FabShop Free Patterns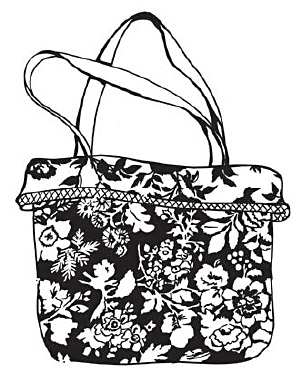 Must Have Tote Bag
from Moda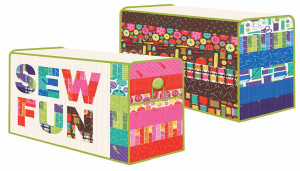 Sewing Box
By Gina Martin from Moda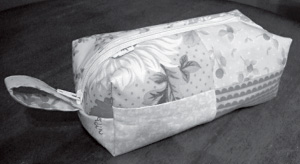 Patchwork Pouch
from Moda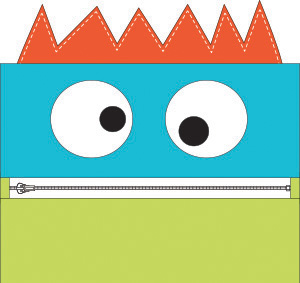 Lil' Monster Pencil Case
by Holly Hickman from Moda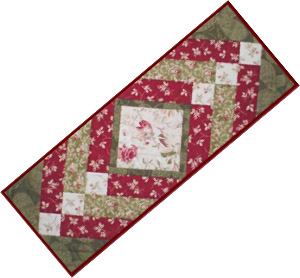 Winter Palace Table Runner
from Maywood Studios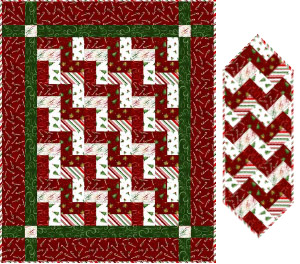 Peppermint
from Maywood Studios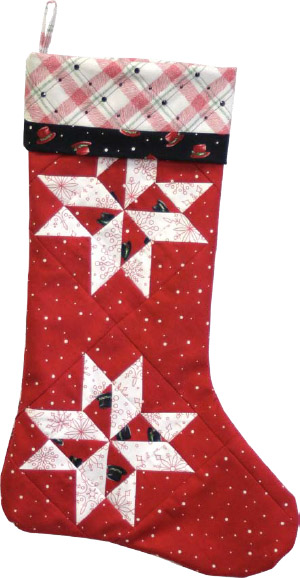 Starflakes Stocking
from Maywood Studios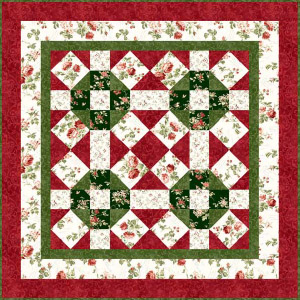 Winter Roses
from Maywood Studios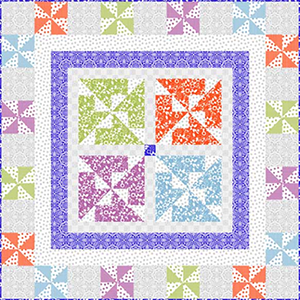 Ferris Wheel
from STUDIOe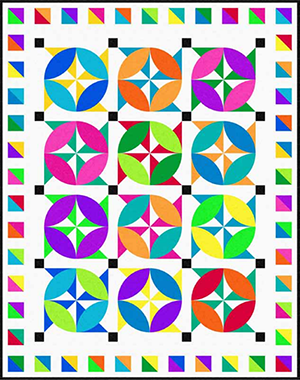 Thur The Window
by Gina Gempesaw
for Quilting Treasures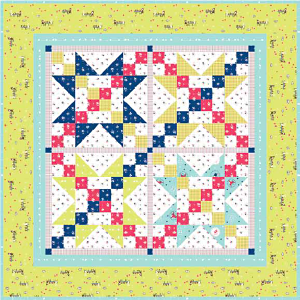 Tea Party
Riley Blake Designs and
Quilt Design by Jina Barney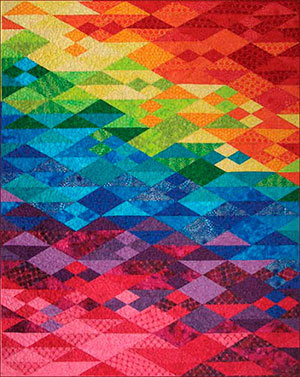 When Bali Met Sochi
Designed by Linda Ambrosini for
Hoffman California Fabrics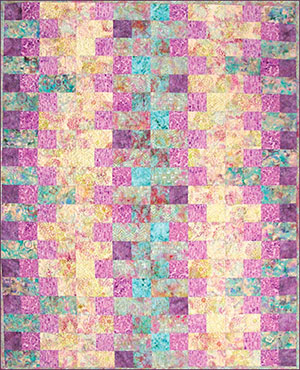 Sandcastle Dreams
Designed by Linda Fitch for
Hoffman California Fabrics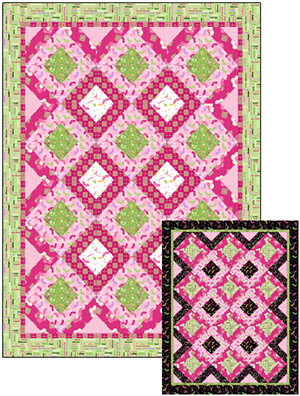 Love and Hope - option 1
Love and Hope - option 2
Kensignton Studio - Quilting Treasures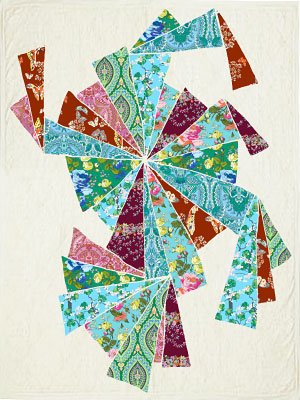 Alchemy Quilt
By David Butler featuring Amy Butler fabric designs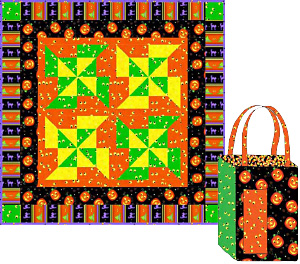 Tricks and Treats
By Phyllis Dobbs
for Quilting Treasures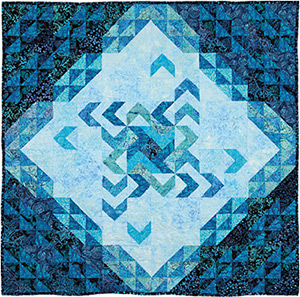 Whirlpool Basin
By Konda Luckau
for Timeless Treasures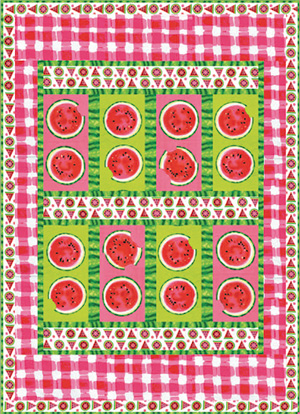 Juicy Fruit Play Mat
Benartex
FabShop Free Patterns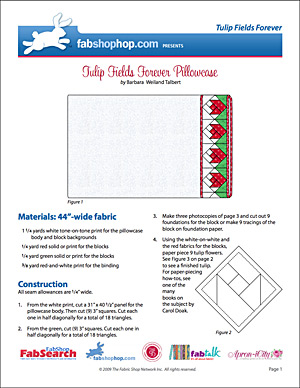 Tulip Fields Pillowcase
The Fabric Shop Network, Inc.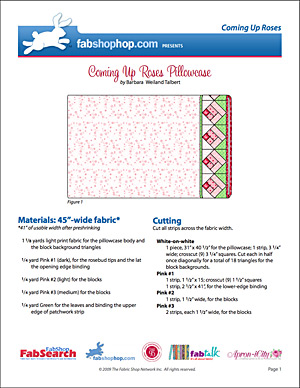 Coming Up Roses Pillowcase
The Fabric Shop Network, Inc.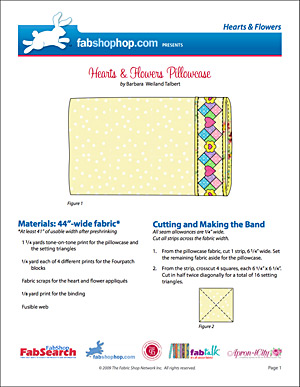 Hearts & Flowers Pillowcase
The Fabric Shop Network, Inc.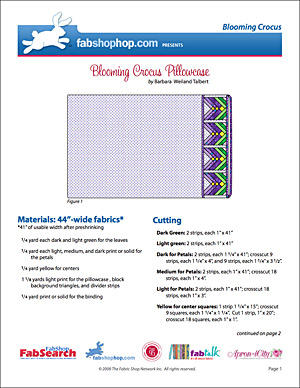 Blooming Crocus Pillowcase
The Fabric Shop Network, Inc.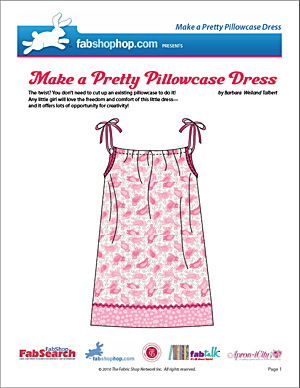 Pretty Pillowcase Dress
The Fabric Shop Network, Inc.
Previous Free Patterns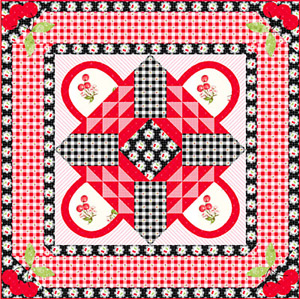 Cherry Fizz
Designed by Cate Tallman-Evans
Fabrics by Barbara Jones for Henry Glass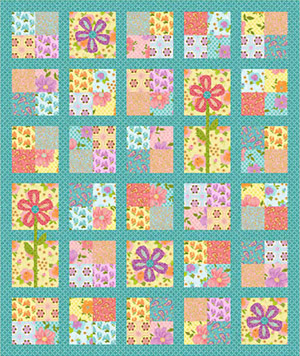 Sugar Blossom by Amy Hamberlin for Henry Glass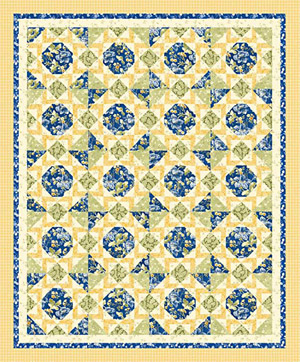 House in the Hamptons Designed by Susan Tudor
for Maywood Studio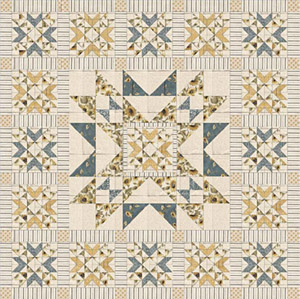 Wyoming Star by Vicki Lynn Oehlke for Maywood Studio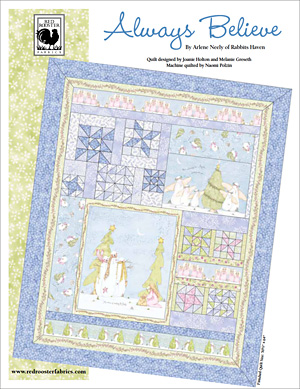 Always Believe by Arlene Neely for Red Rooser. Quilt designed by Joanie Holton and Melanie Greseth.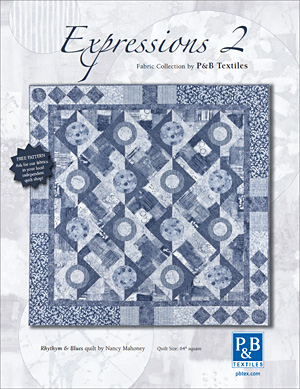 Expressions 2 Fabric Collection by P&B Textiles. Rythym & Blues quilt by Nancy Mahoney. .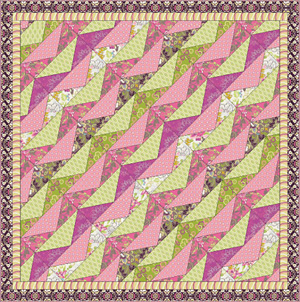 Floral Envelopes by Pat Bravo for Art Gallery Fabrics.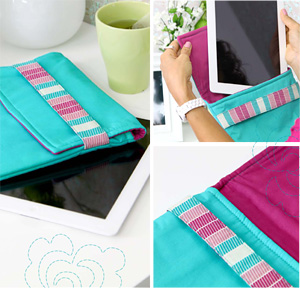 Tablet Coverlet by Pat Bravo for Art Gallery Fabrics.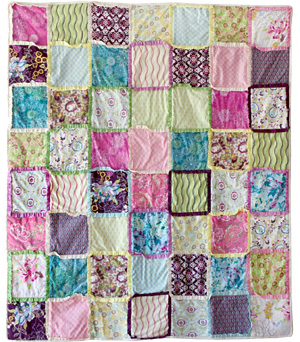 Serendipity by Pat Bravo for Art Gallery Fabrics.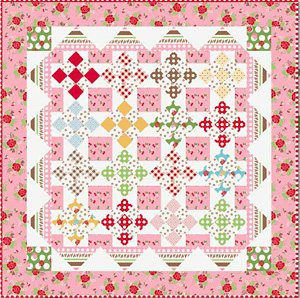 Cherry a la Mode is from Riley Blake Designs by Lori Holt of Bee in my Bonnet.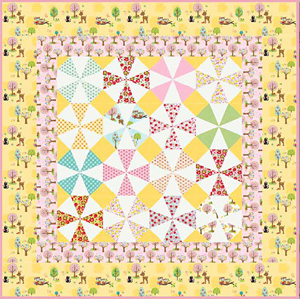 Forest Friends is from Riley Blake Designs byDoohikey Designs.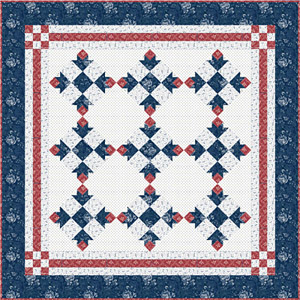 Companions Design by Marsha McCloskey for Clothworks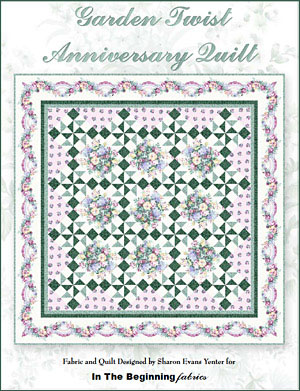 Garden Twist Anniversary Quilt from In The Beginning Fabric. Fabric and quilt designed by Sharon Evans Yenter!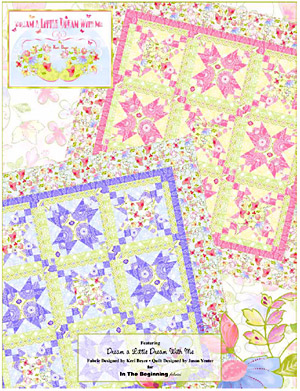 Dream a Little Dream With Meis from In the Beginning Fabrics. Fabric designed by Keri Beyer. Quilt Designed by Jason Yenter.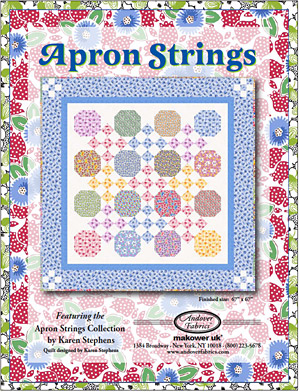 Apron Strings is from Andover Fabrics. Fabric collection and quilt designed by Karen Stephens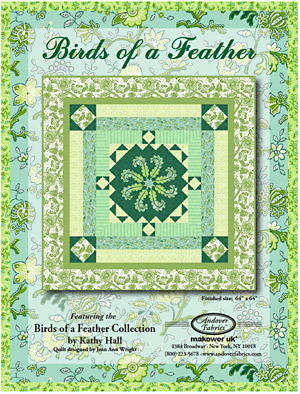 Birds of a Feather is from Andover Fabrics. Fabric collection by Kathy Hall. Quilt designed by Jean Ann Wright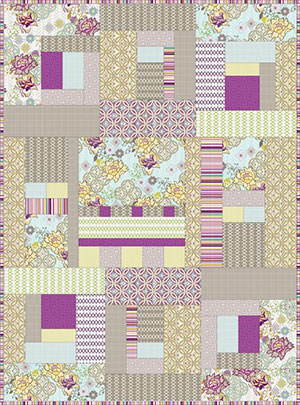 Vintage Modern
by STUDIOe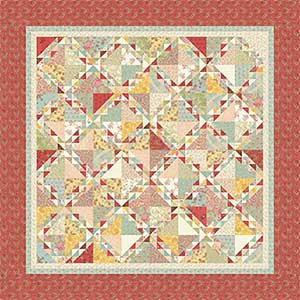 Paris Flee Market
by Moda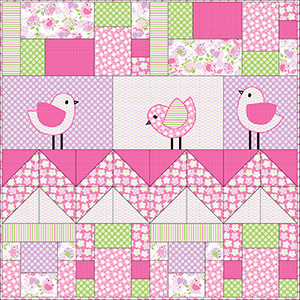 Baby Birds Pink
by STUDIOe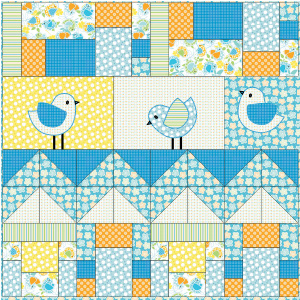 Baby Birds Blue
by STUDIOe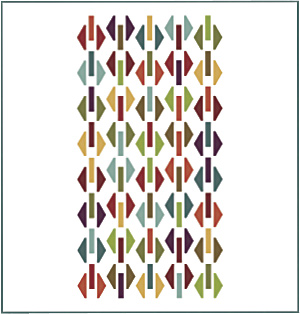 Hexigon Shuffle
by Moda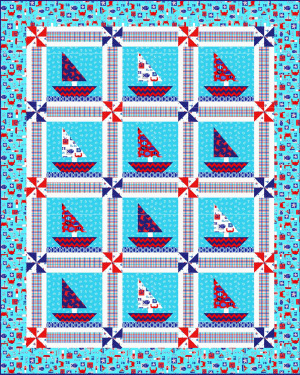 Barnegat Bay
Designed by Heidi Pridemore
for Marcus Fabrics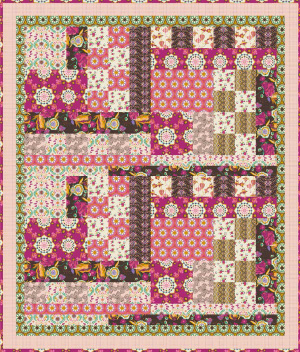 Jeweled Wanderer
by Bari J.
for Art Gallery Fabrics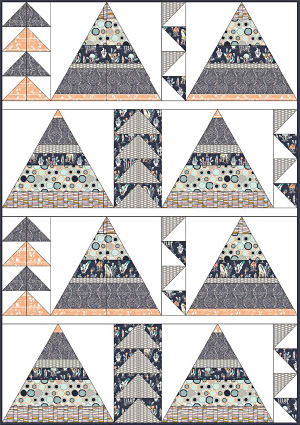 Tepee Adventures
by Sarah Watson
for Art Gallery Fabrics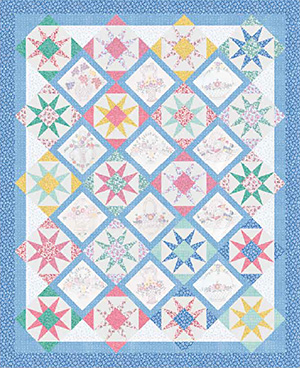 Lazy Daisy Basket
by Darlene Zimmerman for
Robert Kaufman Fabrics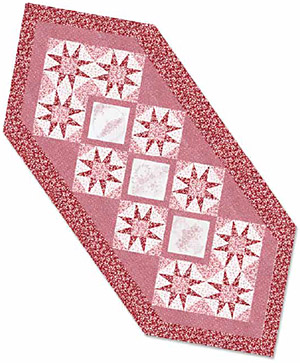 Lazy Daisy Runner
by Darlene Zimmerman for
Robert Kaufman Fabrics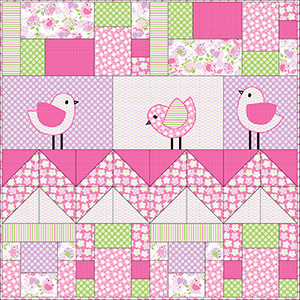 Baby Birds
by STUDIOe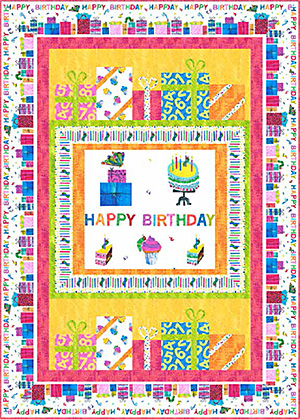 Happy Birthday
by Heidi Pridemore for
Andover Fabrics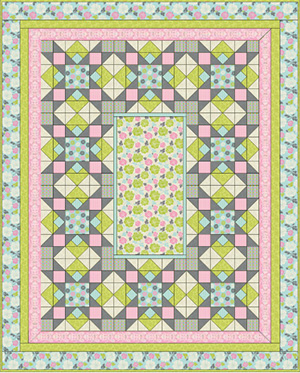 Eden's Garden
by Heidi Pridemore for StudioE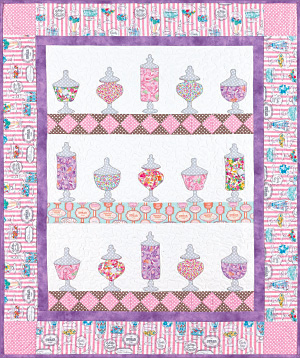 Dottie's Sweet Shop
by Heidi Pridemore for P&B Textiles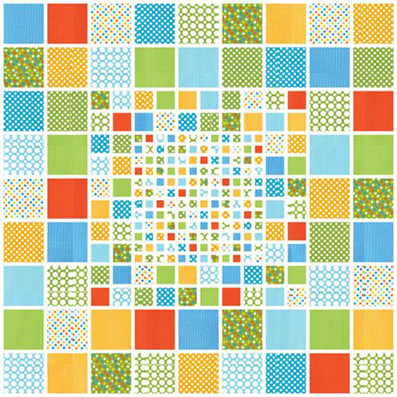 Spotty Resolution
by Robert Kaufman. Pattern by Lady Harvatine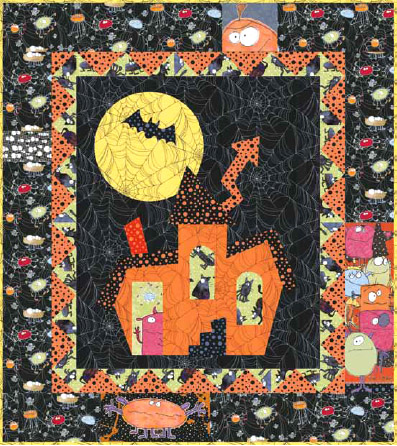 Scribble Monsters
by Stephanie Sims for Clothworks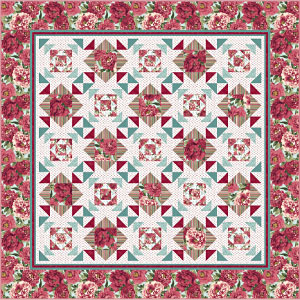 Beautiful Blossoms:
Plentiful Peonies
by Patti Carey for Northcott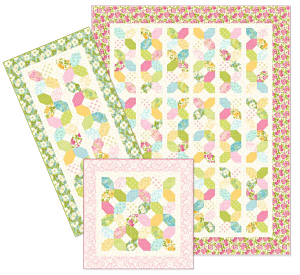 Blushing
by Margot Languedee of The Pattern Basket for Henry Glass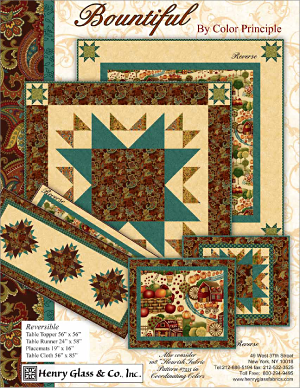 Bountiful by Color Principle
Projects designed by Sue Falkowski for Henry Glass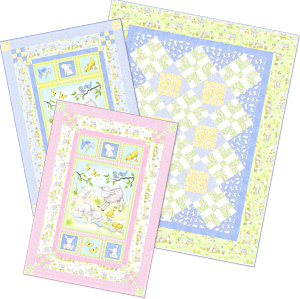 Buttercup Babies
by Cate Tallman-Evans
for Henry Glass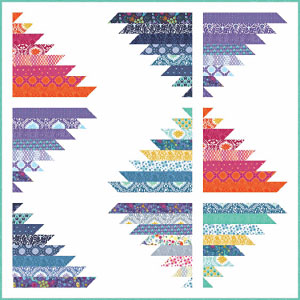 Lost City Cuzco
by Kate Spain for Moda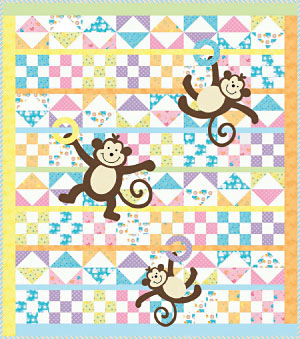 Grow With Me
by Deb Strain, Katie Strain, and Arrin Turnmire for Moda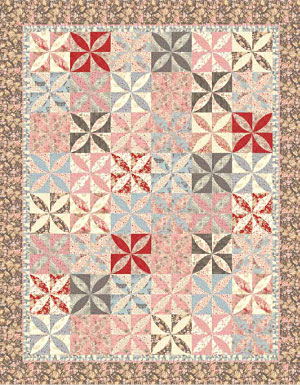 Papillon
by 3 Sisters for Moda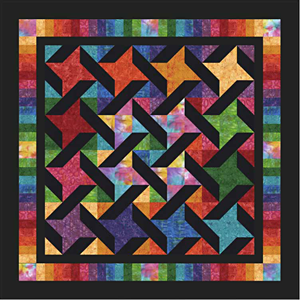 Sorbet
Designed by Grace Wilson for EE Schenck Company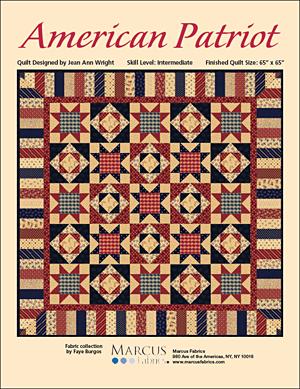 American Patriot
Designed by Jean Ann Wright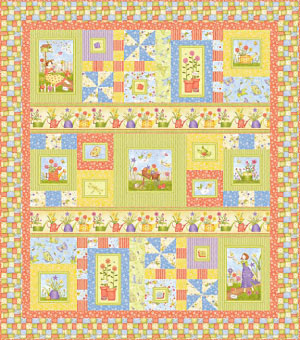 Peek into My Garden
Designed by Heidi Pridemore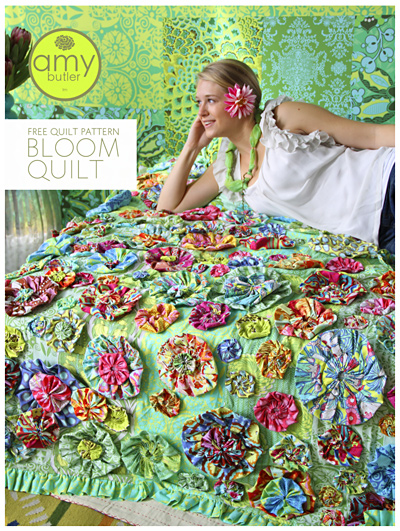 Bloom Quilt
Designed by Amy Butler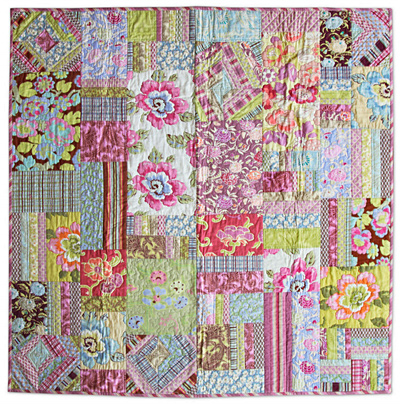 Gypsy Caravan
Designed by Amy Butler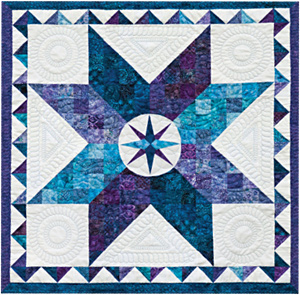 Pointing the Way
Designed by Martha Ethridge for The Quilters Quarterly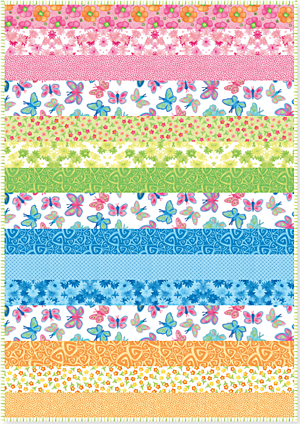 Butterfly Barcode
by Me and My Sister Designs
for Moda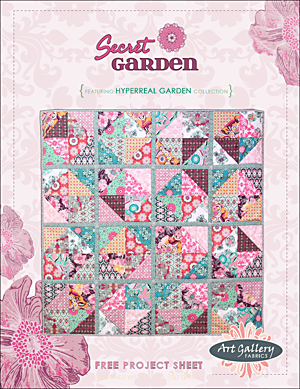 Secret Garden
by Pat Bravo
for Art Gallery Fabrics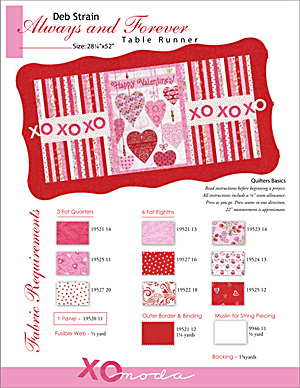 Always and Forever
by Deb Strain
for Moda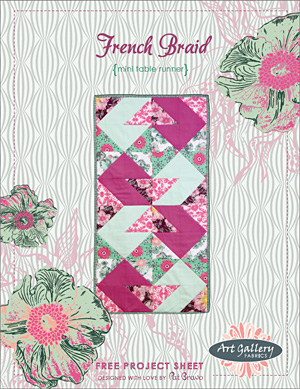 French Braid Mini Table Runner by Art Gallery Fabrics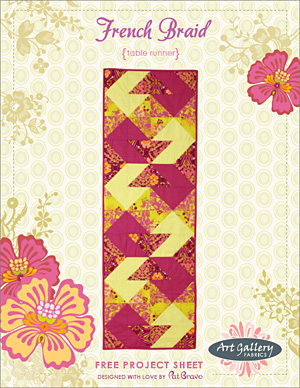 French Braid Table Runner
by Art Gallery Fabrics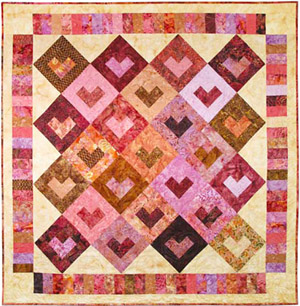 Bali Love Song Designed by Elisa Wilson for Hoffman Fabrics.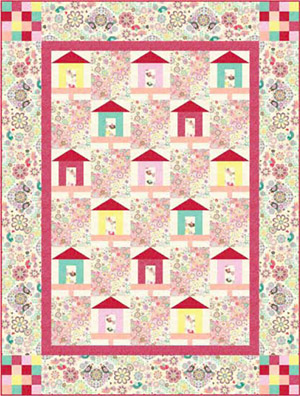 No Place Like Home by Nancy Rink for Hoffman Fabrics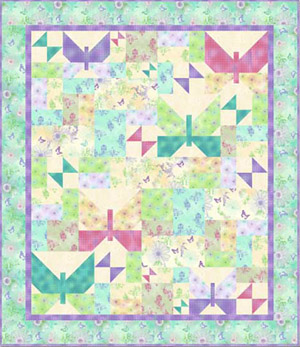 Just Flutterin' Designed by Denise Russart for Hoffman Fabrics.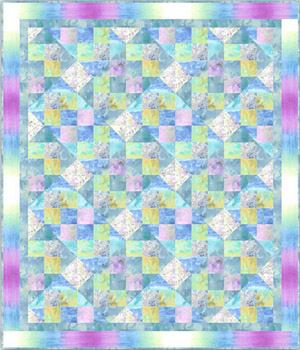 Woven Ribbons by McKenna Ryan for Hoffman Fabrics<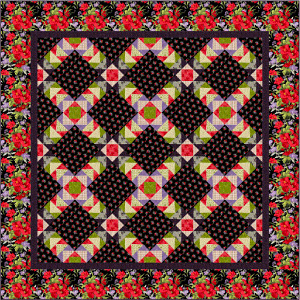 Modern Romance by Nancy Rink of Nancy Rink Designs for Marcus Fabrics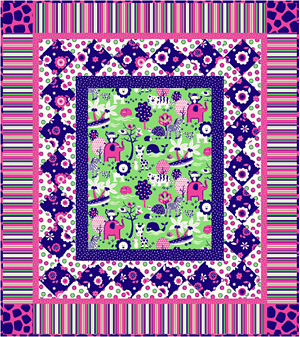 Fluffy Jungle Flannel is designed by Jean Ann Wright for Marcus Fabrics.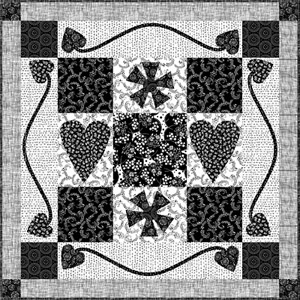 Night and Day by Lori Hein for Clothworks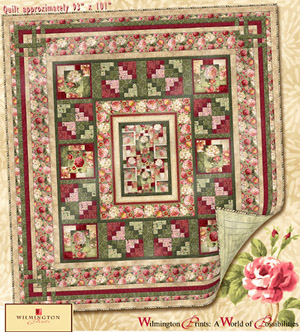 Hope's Promise by Danhui Nai for Wilmington Prints<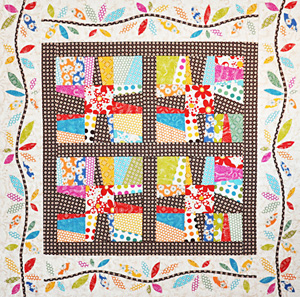 Daisies & Dots from Robert Kaufman and Piece O' Cake Designs!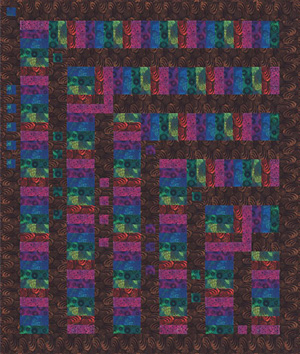 California Rain
Designed by Brenda Miller