Grand Prize Sponsor
February 2020 FabShop Hop Grand Prize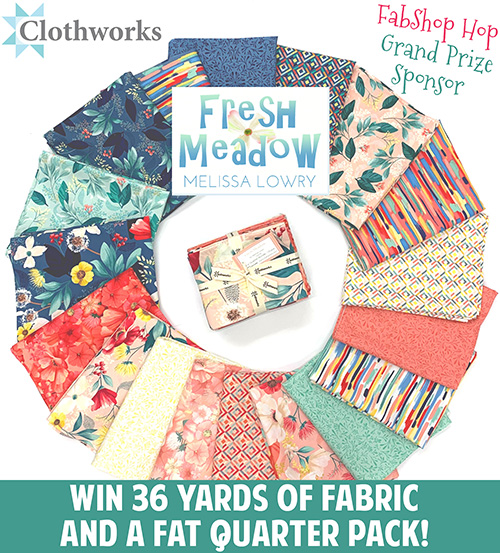 Win Great Prizes! All it takes to be in the running for these fantastic prizes are nimble fingers and a little time at your computer to visit and register at participating websites to qualify for the Grand Prize Drawing.
Don't miss out on the fun and the opportunity to be the grand-prize winner. Just a little persistence could yield a big payoff from these fine companies! Check out the Grand Prizes to see what you could end up with on your doorstep and in your sewing room if you're a lucky winner like Michele Van Epps was.
"I am still in shock over learning that I was a grand prize winner!! I have told all my sewing friends and encouraged them to participate in the FabShop Hop. I enjoy visiting all the different sites, seeing the variety of website styles, looking at all the fabric, and shopping from my family room!"
---
February 2020 FabShop Hop Grand Prize Sponsor

Win Fabric! Qualify to win 36 yards of Fresh Meadows fabric + a Fat Quarter Pack!

One lucky winner will unwrap a box of goodies sure to make them do the bunny hop! This prize is guaranteed to be cutting edge, add to their fabric stash, provide guidance, and direction for future quilt projects! Can you guess what it is?

Hop to...you have to qualify for the grand prize random drawing to be eligible to win.
Clothworks presents Fresh Meadow by Melissa Lowry, needlecrafter, surface designer, and author of the popular book, Handmade Animal Dolls. Melissa likens Fresh Meadow to a "flower blanket" and drew inspiration from the flowers and traditional floral embroidery of her native Mexico. We hope these cheery spring florals prove inspirational to the Fabshop Hop winner! Please share your creativity with us @clothworkswa.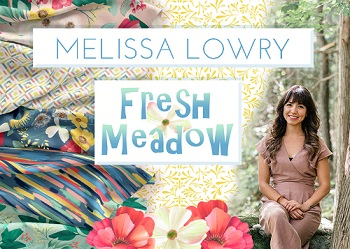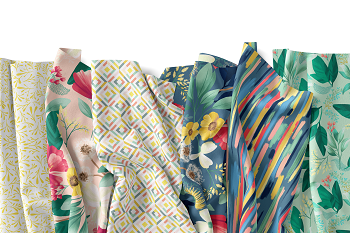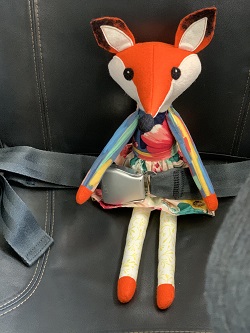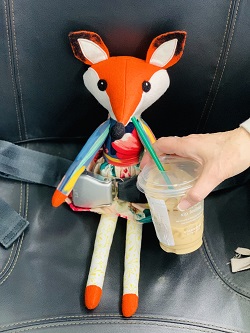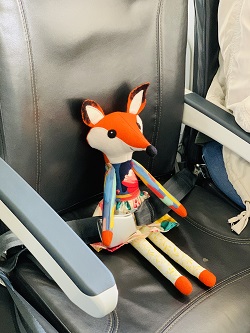 Melissa is a graphic designer, illustrator & author who is passionate about all things handmade. She is originally from Monterrey, Mexico and deeply influenced by its rich culture and history. She currently lives in Milton, Ontario with her husband, twin boys and two cats. Always having a passion for the visual arts, Melissa received an Honours Bachelor Degree in Graphic Design from the joint program at York University and Sheridan College. She pursued her passion for handmade with her first business Milo&Ben, creating sewn and needle felted animals based on her illustrations. After winding down Milo&Ben, Melissa regained her love for illustration and pattern design. Designing patterns and working with various crafts and mediums has become her passion. Melissa is also the founder of Makeology, a growing community of artisans that supports makers and small business owners. Melissa currently enjoys documenting her own process of making. You can find her and her current projects on Instagram @melissalowrydesign.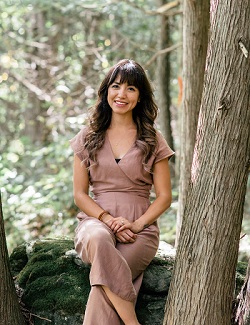 ---
FabShop Hop Sponsorship Opportunities
We hope other companies will become sponsors and offer their products for grand prizes in future hops. If you are interested in being a grand-prize sponsor call Laurie Harsh at 360.666.2392 to discuss the details or send her an e-mail at info@fabshopnet.com
And to our sponsors: Thanks for helping make FabShop Hop the place to go for quilting and sewing shopping on the web. Your support is appreciated by the thousands and thousands of shoppers who visit participating websites during the month of each hop!