FabShop Member
Advertisement
---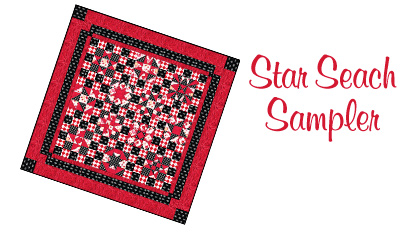 The Star Search Sampler features a set of 12 pieced blocks, set in a sea of squares to create an interesting offset block arrangement.
You will recognize some of these blocks, but others may be less familiar designs. The blocks finish to 12" square for a quilt that finishes to 84 1/2" square—perfect for a queen-size bed. Use three different fabrics (Light, Medium, and Dark) in your favorite colors to stitch up these blocks or delve into your stash of scraps and fat quarters to style a scrappy star quilt.
To find a participating shop, use the form below.
Find A Participating Shop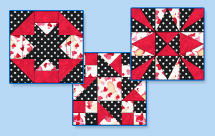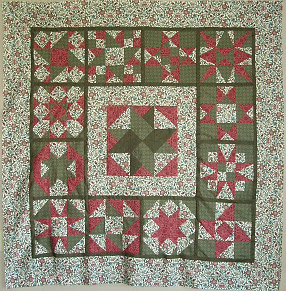 Queen Adelaide Star Sampler
Janet Pollard
Wagoner, OK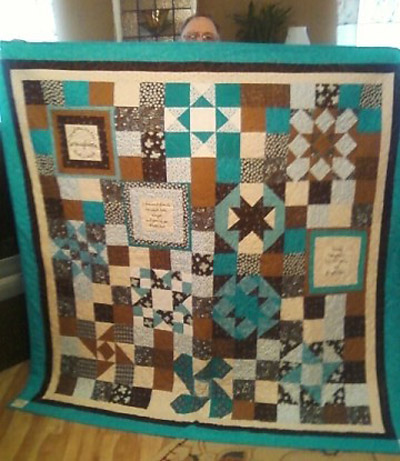 Daughters
by Jo Ann Morgan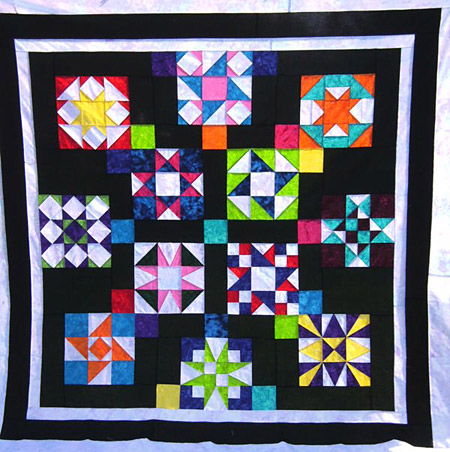 Star Light, Star Bright
by Amber Witt